Happy Friday, friends. We made it! I don't know about y'all, but after a not so relaxing weekend last weekend, I am super excited for this one. Not sure it'll be any more relaxing though. I've got lots of plans.
But, I did get some exciting bloggy news this week...I'm this weeks featured blogger over at High Five For Friday (H54F) - a Friday link-up hosted each week by
Tif
,
Della
&
Katie
. If you've not linked up with them before, head on over!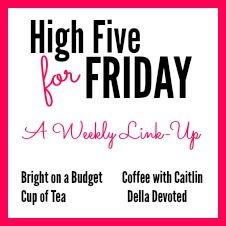 In the meantime, what's going on in your world this week? Here's a little bit of what's going on in mine...
one //
Is wine a good pre-race meal? What if you add cheese? I'm racing the Two Face 10K on Sunday. A 10K road race, followed by a 10K trail race! All before I dive face first into a massive pile of food, and a
nap.
But, first, I'll spend Saturday at some nearby wineries to meet up with a friend before she moves away. And, since it's only an hour from Pittsburgh, I'll make sure to get you locals the scoop!
Look for a Two Face 10K recap (or at least the first part) on Monday! I have no idea what to expect, so I'm excited & more than a little nervous. But I do hope to see a few familiar faces!
two //
Olympics. Cue all the emojis! While this is the one time every four years where I wish I owned a television, I've been making due. As a former swimmer & rower, the summer Olympics are my JAM. I'm probably with everyone else when I say I have not had a full nights sleep ANY night this week.
three //
My brother made it to Washington State. I can't thank all of you who have said a prayer, sent a good vibe, or a well wish enough. My very own baby brother has hiked his ass all the way from the super southern tip of California to Washington state. He has 600-ish miles left to hike to make it to Canada. But, there's no stopping him now!
If you're new here, he is thru-hiking the PCT (Pacific Crest Trail)! All by his lonesome, before he heads back to Louisville to start his big boy job in the fall.
four //
Pickle - mania
may be slowing down, but all that means it it's
salsa time
! The BF sent me a text to say he picked a few tomatoes & might make some salsa...imagine my surprise that this was what he meant by a "few" tomatoes...
...we canned 16 jars of salsa + a little fresh version to munch on last night.
five //
And what would Friday be without some funnies...

In case you missed it :
I posted on Wednesday about how to get started making a budget. You can find it
here.
And I love all the great responses I got. I'm excited & nervous to share a post (hopefully next week!?) with my real budget numbers. Especially if you're generally nosy like I am, it'll be a peek into exactly where my numbers go. If you haven't already, check out my initial post.
What are you up to this weekend?
Have you ever tried your hand at canning?
What's your go-to wine - type or brand?
I always love trying new things!