I'm linking up with
Steph
&
Jana
today, to talk about the books I read in July...and whether or not you should read them. But first, a rant (ish)...
I go to the library last Saturday, all excited, I had 2 books on hold, ready to be picked up, including Me Before You! I hand over my card, whereupon the circ clerk tells me I have a HUGE fine ($26.XX) for returning a water damaged book. Umm, say what!? She told me the title, interestingly enough, it's one in this post & that she was actually the one to check it in. I told her I returned that specific book in the book drop on a Monday evening, along with 2 other books and that it was fine when I put it in. She said it wasn't her call as it was an inter-library loan book, but that I was welcome to call that library. I did - but was told they couldn't do anything, because their "Quality Manager" didn't work weekends. I'm upset at the accusation that I would put a sopping wet book into a book drop. The Circ Clerk said it was dripping wet when she checked it in on Tuesday morning. Did someone use the book drop as a trash can? Did it rain that night? I really can't remember. Furthermore, when did a paperback book cost $26. XX? I'm waiting on a call from the QM - so, we'll see how this one plays out. But looks like I won't be putting more books in the book drop any time soon.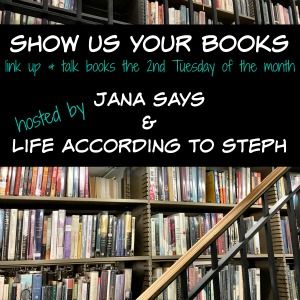 Now on to the books I read in July...
The Problem With Forever - Jennifer L Armentrout : 5 stars
Well how's that for starting things off with a bang? 5 stars? Yeah. I went there. This is a YA book. It's long, but an easy read, and honestly I think would make a good movie.
Mallory runs into a ghost of the past, which makes her realize the past doesn't always stay in the past. This book tackles anxiety, crushes, love, and what happens when the past doesn't quite stay the past.
To All the Boys I've Loved Before - Jenny Han : 3 stars
I had seen this book on so many blogs I figured I had to read it. But it was slow going and I almost put it down more than once. It's also a YA read, and I just didn't feel like I got to know the characters as much as I would have liked. I don't quite know how to describe the writing style, but it took me a while to get into.
The author writes love letters to get over old loves, but what happens when they get mailed out - they were never supposed to see the light of day.
P.S. I Still Love you - Jenny Han : 4 stars
This is the sequel to To All the Boys I've Loved Before. I started this one right away after finishing the other, so I was more used to the writing style. I was dissatisfied with the ending, but sort of expected it, because teenagers. I was still longing to know more about the characters by the end and wish the author had let us get to know them better.
After I Do - Taylor Jenkins Reid : 4 stars
I would call this a love story. Probably not in the traditional sense, but I liked how real it was. Husband & Wife try to save their marriage in an unconventional way. They take a year off from each other. It's about taking a step back & finding yourself again & how you fit into the bigger picture.
It had been a while since I had picked up a good mystery book. I enjoyed it. I thought the author took a few leaps that took some thinking and a few extra minutes to catch up with.
Jake lost the love of his life 6 years ago when she married another man, but after her husband dies, he shows up at the funeral to find not Natalie, his love. The rest of the book is unraveling what happened to Natalie, where she is, and why no one has seen her in 6 years.
Loved the beginning, got creeped out in the middle, disliked the end. Annie is kidnapped, this is her story as told to her therapist, long after the initial trauma has ended.
The kidnapper is not who you think, and the reasons behind it are not what you want them to be.
This book is creepy, though not quite scary, and more than a little screwed up. But, it's different that any book I remember reading, which I enjoyed, but after every chapter starting with her saying hello to the therapist, I was ready for that to end.
So, TL ; DR : Read 'After I Do' & 'The Problem with Forever'. Leave the rest.
Any of these strike your fancy?
What was the best book you read in July?